Sex & Business
A Communication Cabaret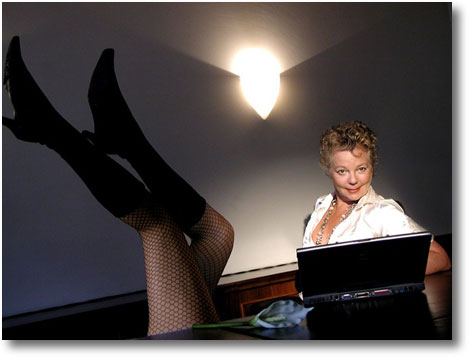 Sex & Business uncovers gender-roles in our sex-lives and at work, notes the similarities and asks if it isn't time to question our "normal" behaviour!
A zany, unpolemic show in an English which is easy to understand and also suitable for non-native speakers.
"Jenny Simanowitz is the thinking woman's ( and man's) cabaretist. She is high comedy grounded in profound wisdom!"
Der Kurier
"she can turn the atmosphere absolutely positive within a couple of minutes!"
Trend - 8-9/2008 "Jenny Simanowitz-Management by Fun"
"Anybody who has not yet seen this woman on the stage shouldn't miss the chance!"
Der Standard- 9/2007

* The specific content of each seminar is worked out according to the needs of the participants.