Performance Power
Training for groups and individuals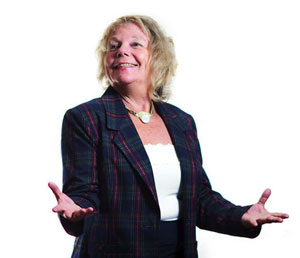 "Energy is the key that opens all doors!"
Michael Chekhov
Video: The power of Personal Presence
https://www.youtube.com/watch?v=oJZlHb2JUCc
Somewhere in the world, at this very moment, we can be sure that people at conferences or symposiums are delivering boring presentations and their audiences are planning their shopping chores, texting their loved ones, or simply wondering when it's going to come to an end.
It doesn't have to be that way!
Giving a speech is one of the most powerful ways to get people moving, to influence attitudes and -- even -- to change the world! Great public speakers communicate enthusiastically and even if the topic is serious, they (and their audiences) have a good time.
The three principles to giving a really effective speech are:
Relate to your Audience: Watch and listen, notice the responses and react to this response. A presentation is about communication.
Tell a story: Even if you are "only" giving a factual report, somewhere in there is a story- find it, prepare it and tell it
Create good theatre! This doesn't necessarily mean being a great actor. It does mean expressing the nuances of your thoughts and feelings through language, movement and voice.
In this public speaking workshop you will learn to:
Build a strong emotional story line
Structure the content and focus on the most important idea
Use power-point to help communication (not to hinder it!)
Be open to your audience and meet them in a " personal space"
Perform in a way that really communicates your message.

O

vercome extreme nervousness (if you suffer from this!)
Jenny Simanowitz is a communications trainer and actress who has been speaking and acting in public since she was eight years old. (She won her first speech prize, a bursary of $5, at the age of 10. At 16 she won the national South African young peoples' debating award).
Jenny has been running public speaking and presentation seminars in Austria since 1999. She has coached people as diverse as the Management Committee of the Volksbank, professors at the Vienna University of Economics, and Compliance Officers of the Austrian Post.
Jenny's strengths as a public-speaking trainer are:
Finding and nurturing the individual positive aspects of a speakers' style
Helping to structure a speech and find a good story
Livening up the performance through exercises from improvisational theatre and role-playing
Overcoming nervousness by learning how to prepare properly and how to relax before and during a speech
Specializes in training non-native speakers to deliver speeches in English