Nonverbal Communication in the Workplace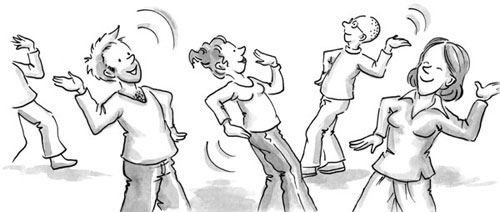 This course starts or continues a journey of becoming more sensitive to our emotional reactions and those of other people. It's about how we express emotions, how we react to emotions, how people react emotionally to you and to people around them.
This awareness, when put into practice, greatly enhances communication skills and has a positive effect on teamwork, on the ability to lead or to sell and on relationships with people from other cultures. As a by-product one becomes a more interesting person who can project oneself better.
and get more out of life!
The core of this seminar is to understand the almost unnoticed signals which we give each other and which lie outside the words we say- the tiny changes in body position, half-hidden gestures or small changes in the tone of voice which, however lead to great changes in how we effect other people or are affected by them.
The aim is to increase our knowledge of these things so as to positively influence our own communication

Content
Body, voice, words - congruence and incongruence
What part nonverbal communication plays in communication as a whole
How we can read the signals which our body-language transmits
Our unconscious perception of body language
How we positively influence or block contact with other people through nonverbal communication.
Intercultural differences and how to become sensitive to these
Strategic use of body language
How we can use our voice to increase the effect of our words?
Form und Method
Seminar mit Theory-Inputs, and active participation.
Option: Video-analysis
Time-Budget: 1.5 daysnorar

* The content of this course applies mainly to situations arising in the workplace, such as presentation, sales or negotiation.
* The specific content of each seminar is worked out according to the needs of the participants.